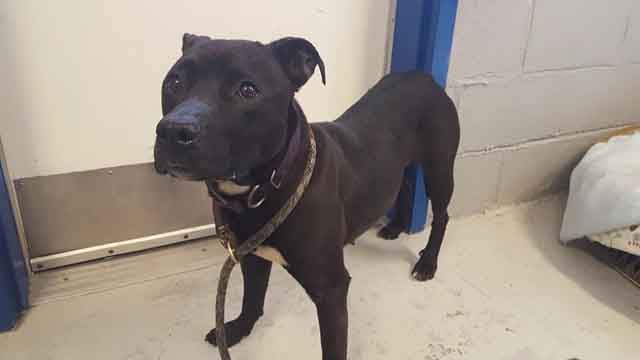 This dog was dumped on the side of the road in Wolcott on Monday (Wolcott Dog Pound)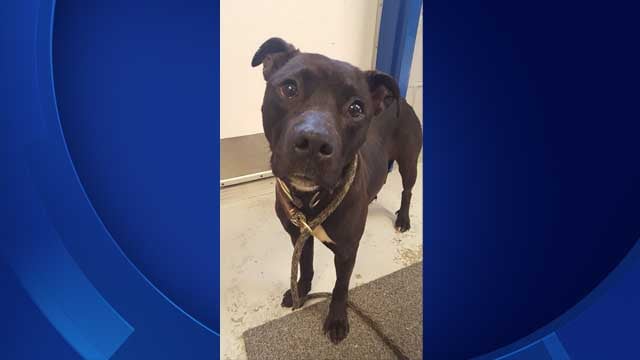 (Wolcott Dog Pound)
WOLCOTT, CT (WFSB) -
A dog in Wolcott was saved on Monday afternoon after being dumped on the side of the road.
The Wolcott Dog Pound posted photos of the dog on Facebook on Monday, in an attempt to find out who the dog is and who dumped her.
A resident on Lyman Road told the Pound they saw a late model blue/gray Chevy Avalanche with a cover over the bed, pull to the side of the road on Monday.
Someone in the car threw an item into a reservoir in the area and a black dog jumped into the water, and the truck drove away.
The pound wrote that the dog was seen chasing after the truck.
When police arrived, the dog was seen running up and down the road, in and out of traffic.
Officer Riechard was able to block the road and catch the dog.
The Wolcott Dog Pound and police are trying to learn more about the dog and who allegedly dumped her.
Anyone with information should contact police at 203-879-1414 or the Wolcott Dog Pound at (203) 879-7620.
Copyright 2016 WFSB (Meredith Corporation). All rights reserved.