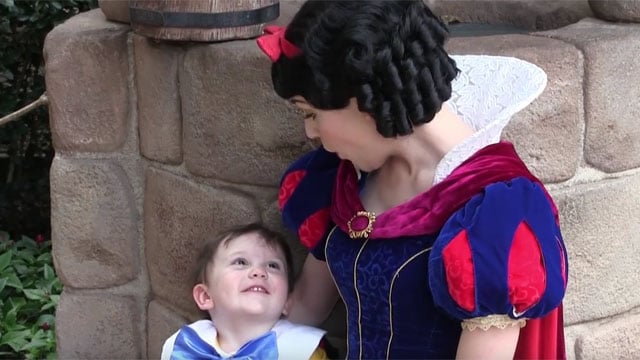 (Amanda Coley/YouTube photo)
(WFSB) -
It was a Disney vacation that wasn't magical until a little boy fell in love with Snow White.
Jack Jack, a 2-year-old non-verbal toddler with autism, did not react to any of the Disney characters during his family's vacation in November.
His mother, Amanda Coley, posted to YouTube that he's on the shy side with people he doesn't know.
That was, until he was captivated by Snow White.
She recorded the reaction.
"I must have cried 1000 tears watching his interaction with her," Coley wrote in her post. "He was in love."
After posting the video on May 9, it's garnered more than 613,000 views.
Check it out here.
Copyright 2016 WFSB (Meredith Corporation). All rights reserved.