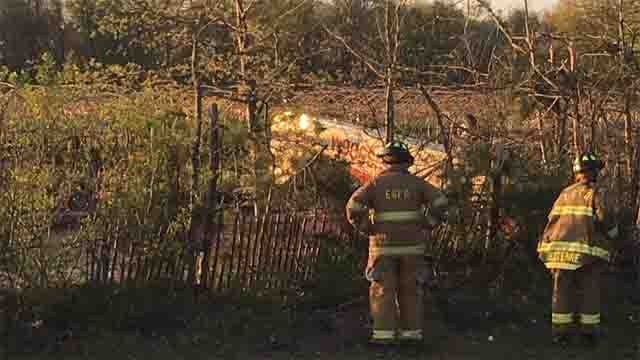 Small plane crash reported near Simsbury Airport (WFSB)
EAST GRANBY, CT (WFSB) -
Crews responded to an area near the Simsbury Airport on Wednesday evening for a small plane crash.
East Granby police said no injuries were reported to the two passengers, who officials say was a father and son team.
The crash was reported just before 7 p.m. as the plane was landing on approach, but landed on the other side of the road and flipped over.
Connecticut State Police said the plane crashed into trees on Wolcott Road in East Granby, which is near the Simsbury Airport.
Crews on the scene said the airport is still open.
It is unclear what caused the plane to crash.
The FAA is also investigating.
Copyright 2016 WFSB (Meredith Corporation). All rights reserved.