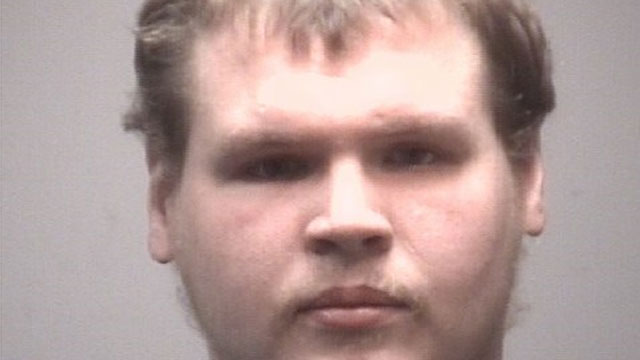 Aaron Lamson (New Haven Police)
NEW HAVEN, CT (WFSB) -
A New Haven father is facing charges after his 5-month-old son was found with substantial bruising on his face.
Police said the child was taken to Yale-New Haven Pediatric Hospital on Tuesday with scratches, a black eye, and bruising on his face.
The bruise was reportedly in the shape of a person's hand.
The child's mother told police that she noticed the bruising after the child's father, Aaron Lamson had picked her up from work.
According to police, Lamson told them while he waited for the child's mother to get out of work, the baby was getting fussy. Ultimately, Lamson allegedly told police that he slapped the baby with his open hand.
Police have arrested 22-year-old Aaron Lamson and charged him with risk of injury to a minor and third degree assault.
Doctors said there was no noticeable brain damage but results from a skeletal survey will take longer.
Copyright 2016 WFSB (Meredith Corporation). All rights reserved.