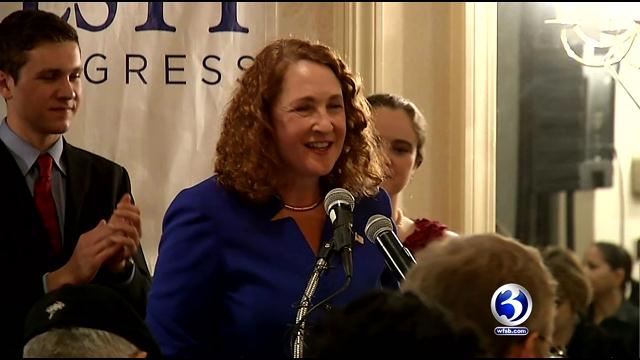 Rep. Elizabeth Esty. (WFSB file photo)
WASHINGTON (WFSB) -
A representative from Connecticut will ask for federal funding to combat an opioid epidemic.
Rep. Elizabeth Esty plans on offering a procedural motion in the House of Representatives to demand funding for treatment and recovery programs.
Esty said she's expected to make the motion at 12:30 p.m. Stream it live here.
She said she will call on both the House and the Senate to provide funding to full combat the opioid addiction epidemic.
On Friday, the House is expected to pass the Comprehensive Addiction and Recovery Act, which combines 18 bills to fight addiction. The Senate passed its own version back in March.
Both versions, according to Esty, create new initiatives to aid in the prevention and treatment of opioid addiction. Neither bill, however, provides funding for the efforts.
Esty will make her motion on the floor of the House.
Copyright 2016 WFSB (Meredith Corporation). All rights reserved.