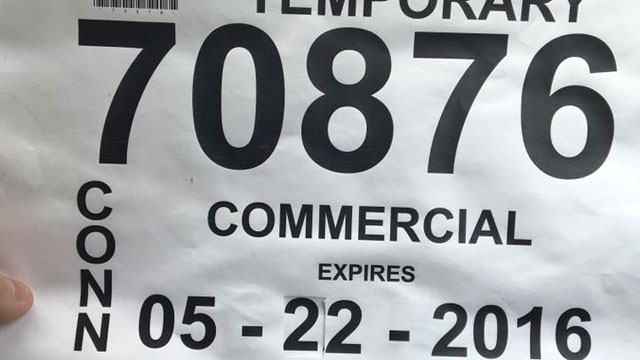 CT State Police released this photo of the "not-so-crafty temporary registration plate."
DANIELSON, CT (WFSB) -
A driver received a fine on Friday after police said the person tried to change the date on their temporary license plate.
A state police trooper was patrolling in Danielson on Friday when the trooper stopped a driver with a temporary license plate. Police said the driver changed the plate's expiration date from May 2, 2016 to May 22, 2016.
The driver, whose name was not released by police, received $117 ticket and their vehicle was towed from the scene.
Police said the driver should have renewed their registration because it would have been cheaper than the fine and the tow
Copyright 2016 WFSB (Meredith Corporation). All rights reserved.