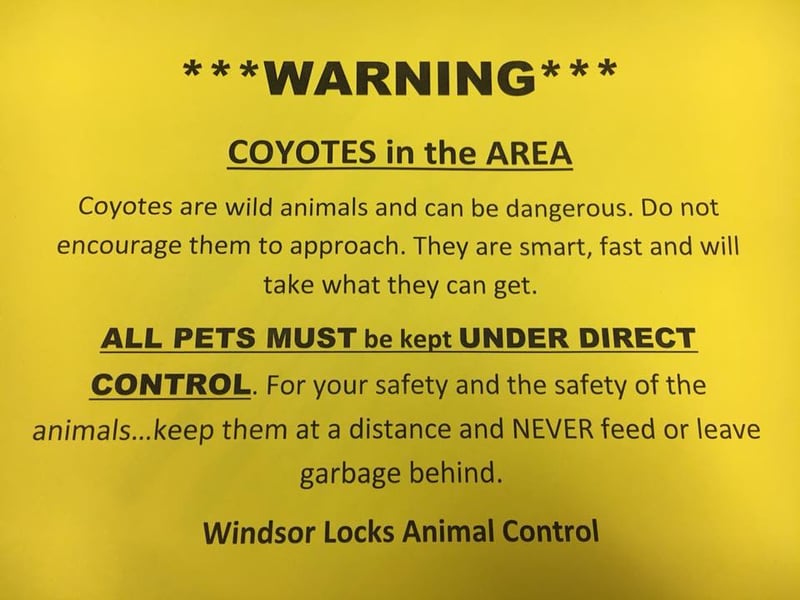 WINDSOR LOCKS, CT (WFSB) -
Windsor Locks Police Department out out a warning on the Facebook page about two coyotes that attacked a dog.
Police said the coyotes attacked a dog that was off-leash in the Waterworks property on Thursday.
The coyotes then ran back into the densely wooded area.
Police are warning residents to keep their dogs on a lead at all times.
Part of the warning said, "For your safety and the safety of the animals, keep them at a distance and NEVER feed or leave garbage behind."
Copyright 2016 WFSB (Meredith Corporation). All rights reserved.