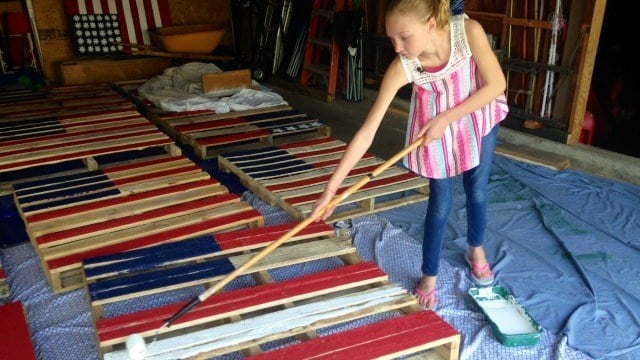 (WFSB)
ELLINGTON, CT (WFSB) -
An Ellington girl has made it her mission to help others by making something old and forgotten into something new.
Emily Bowman, 12, spent the past week painting old wood pallets to turn into American flags.
The idea was started to celebrate the 4th of July.
But the wooden flags became so popular, Bowman's had to enlist the help of her family to keep up with the high demand.
"Everyone wants to buy them and I didn't expect that. I thought only my family would want to," said Bowman.
Bowman expects to collect around $200. Part of the proceeds will go to St. Jude Children's Research Hospital.
"I just feel bad for all the kids that are my age that are going through all the rough times that they have," said Bowman.
She is selling the flags at $25 each.
Copyright 2016 WFSB (Meredith Corporation). All rights reserved.