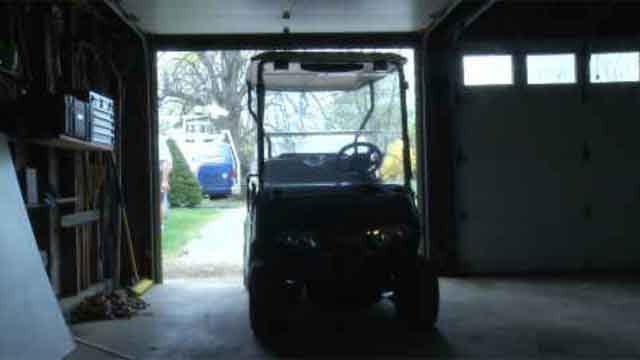 A safety warning has gone out to all golf cart owners to make sure they are being charged properly. (WFSB)
TRUMBULL, CT (WFSB) -
Trumbull police said multiple children suffered minor injuries during a golf cart accident Saturday morning.
Crews responded to Madison Middle School on Madison Avenue after several children were injured when a golf cart carrying them rolled backwards.
Trumbull police said the cart, being driven by an adult, was carrying five children. Those children were all thrown from the cart, some of which were run over.
The incident occurred during the AYSO soccer tournament being held on the field adjacent to the school.
A tournament official was driving the golf cart at the time of the accident.
While the driving up the top of the hill, the front wheels came off the ground and caused the driver to lose control.
The golf cart then began to roll backwards.
All five of the children were taken to the hospital for treatment of injuries, though none of them serious in nature, police said.
Copyright 2016 WFSB (Meredith Corporation). All rights reserved.