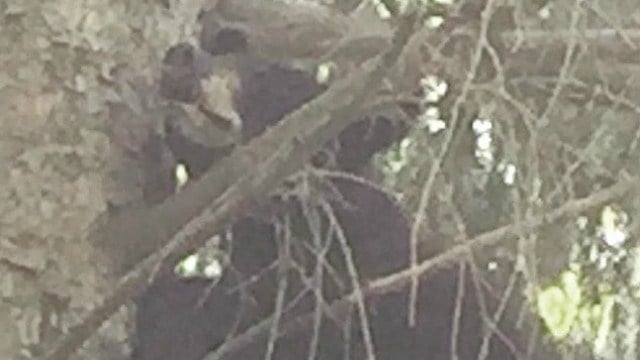 Little Leaguers in West Hartford were startled to find a young bear was stuck in a tree next to their baseball field Saturday afternoon.
The West Hartford team was holding their practice when they noticed the brown bear was in the tree.
A animal control officer on the scene spoke with Channel 3's Kara Sundlun.
Police said they believe he is about a year old.
Because the bear is an older baby, animal control does not think the mother appear.
"If the mother does come back, I've told the coaches to basically get the kids of the field and into the cars if another bear shows up," said
The bear does not have any ear tags, which means it is likely he has never had human contact.
Animal control officers said they will not tranquilize the bear and expect him to come down form the tree during the night.
Another bear was found in a tree earlier today at Choate School in Wallingford.
The bear was tranquilized and relocated to a remote location.
Copyright 2016 WFSB (Meredith Corporation). All rights reserved.