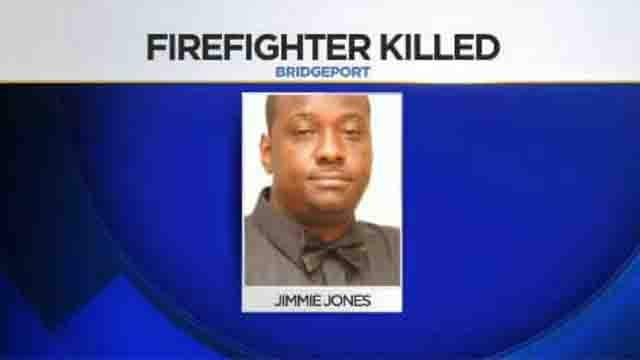 HARTFORD, CT (WFSB) -
Police and fire responded to a serious two car accident on Bishop Ave near Connecticut Ave in Bridgeport Saturday afternoon.
According to a statement issue by spokesperson for Mayor Ganim, Av Harris said there was one fatal injury, and several other injuries in which occupants in both vehicles needed to be extracted by Bridgeport firefighters.
Officials identified the victim 34-year-old Bridgeport man, Jimmie Jones, who is an off duty Bridgeport firefighter assigned to truck and ladder 6 on the East Side Battalion 2 on Central Avenue.
In a statement, Harris said, Jones had served as a firefighter for more than eight years and Jones' father also served as a Bridgeport firefighter.
"Ironically, it was some of Jones' truck mates on ladder 6 who ended up extricating him from his vehicle today," Harris said, "and performed CPR in a valiant but unsuccessful attempt to save his life."
Officials said Jones' son was in the car and suffered a broken leg.
The cause of the accident, total number of victims, and their identifications are unknown at this time.
Copyright 2016 WFSB (Meredith Corporation). All rights reserved.