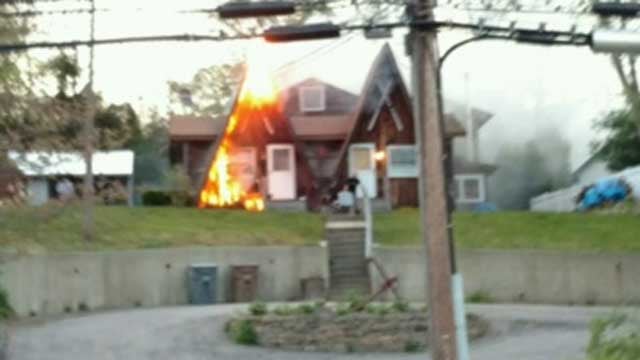 Fire in Niantic damaged three apartments (iwitness)
NIANTIC, CT (WFSB) -
A discarded cigarette is believed to be responsible for an early morning fire in Niantic.
Firefighters responded to the fire on Flanders Road shortly after 5:30 a.m. on Sunday.
Fire Marshal Dick Morris confirmed that a homeowner said he threw a cigarette into a pile of mulch on Saturday night around 11:30 p.m.
All residents in the three units escaped.
The fire had started in one apartment and spread to the neighboring one.
One apartment was heavily damaged and another had minor damage.
A third apartment had heavy smoke damage.
Flanders Niantic and Waterford firefighters responded to the scene.
Copyright 2016 WFSB (Meredith Corporation). All rights reserved.