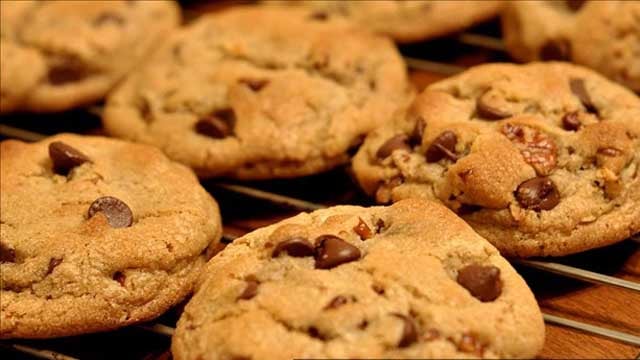 (MGN Photo)
HARTFORD, CT (WFSB) -
Sunday is National Chocolate Chip Day.
May 15 is dedicated to recognizing the delicious chocolate morsels.
According to the National Day Calendar website, in 1937 Ruth Graves Wakefield of Whitman, Mass., was working at the Toll House Inn when she added cut-up chunks of a semi-sweet Nestle chocolate bar to a cookie recipe.
"The cookies were a huge success and in 1939 Wakefield signed an agreement with Nestle to add her recipe to the chocolate bar's packaging. In exchange for the recipe, Wakefield received a lifetime supply of chocolate," the website said.
Semi-sweet was the original flavor, but today the chocolates come in bittersweet, semi-sweet, mint, white chocolate, dark chocolate, milk chocolate, and white and dark swirled.
Copyright 2016 WFSB (Meredith Corporation). All rights reserved.