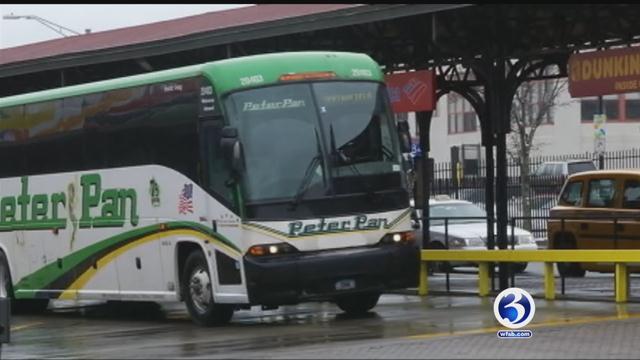 HARTFORD, CT (WFSB) -
The governor and transportation leaders are asking people across Connecticut to find a different way to get to work for one day.
It's part of CTrides push to go green this week.
CTrides is a commuter program run by the Department of Transportation. Its goal is to promote carpooling and use of public transportation. This week, CTrides is asking people to try any ride-share of public transit method to get to work for at least one day.
DOT Commissioner James Redeker said not only will it reduce pollutants in the environment, doing so will ease congestion.
Eyewitness asked what commuters think of the idea.
"I think that's a pretty good idea. I think the bus is actually convenient if people give it a try especially Fastrack because it's new," bus rider Nicole Talavera said. "The buses are actually clean and that's like a thing a lot of people look at (and say) 'Oh, I don't want to take public transportation because it's dirty.' It's not."
"I think it's a great idea to try to get more people off the roads to alleviate the traffic and it's also a great idea from an environmental perspective," commuter Erin Walpol said. "I just don't think the transit solutions that we have here are realistic on a long term basis."
CTrides week ends on Friday.
For more information on CTrides, click here.
Copyright 2016 WFSB (Meredith Corporation). All rights reserved.