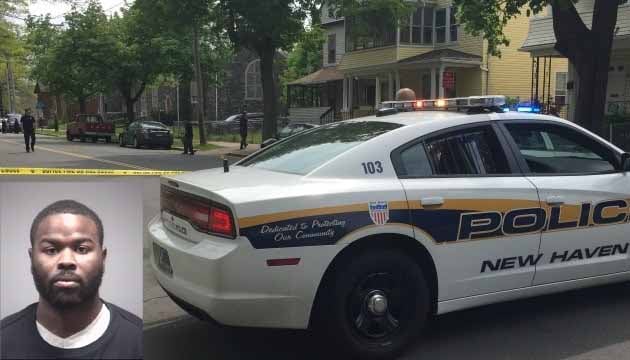 Rashiem Council (WFSB/New Haven Police)
NEW HAVEN, CT (WFSB) -
New Haven police have made an arrest in a daytime shooting that injured a 26-year-old man.
The shooting happened on Saturday at about 1:30 p.m. on Shelton Avenue.
Police said Darryl "Li'l Ugly" McFadden, of New Haven, was shot in the chest and arm. He was taken to Yale-New Haven Hospital for non-life threatening injuries.
A witness told police the shooting was a result of a fight that happened at a nearby basketball court.
Following an investigation, police said they arrested Rashiem Council, also known as "Sheem," in connection with the shooting.
Council was charged with first-degree assault, first-degree reckless endangerment, criminal possession of a pistol, unlawful discharge of a firearm, and carrying a pistol without a permit.
Police said Council was also arrested on outstanding warrants for assault on police officers, interfering and failure to appear in court and breach of peace, criminal mischief and failure to appear in court and a drug charge.
Copyright 2016 WFSB (Meredith Corporation). All rights reserved.