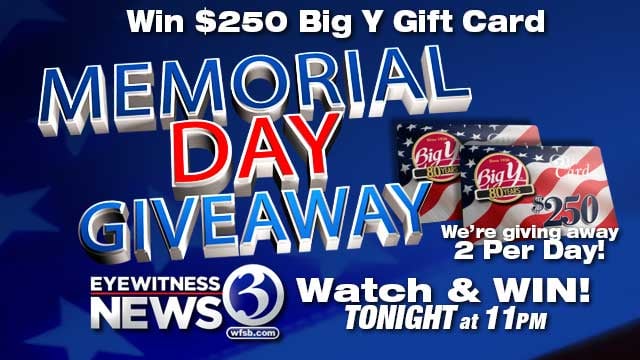 Eyewitness News and Big Y are helping you stock your fridge with burgers and hot dogs this Memorial Day weekend.
It's the Memorial Day Giveaway on Channel 3.
You can win a $250 Big Y Gift Card. We're giving away two a night, every night at 11.
All you have to do is watch Eyewitness News for your cue to call and win.
For complete rules, click here.
Copyright 2016 WFSB (Meredith Corporation). All rights reserved.