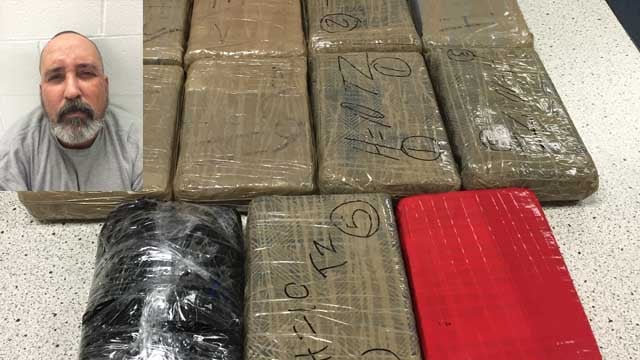 Jose Adorno is accused of being in possession of 28 pounds of heroin (CT State Police)
STRATFORD, CT (WFSB) -
A traffic stop lead to the arrest of a Chicago man who was reportedly in possession of over 25 pounds of heroin.
On Tuesday afternoon, police stopped 50-year-old Jose Adorno, who was driving on Route 15 north in Stratford.
During the traffic stop, troopers were notified about possible narcotics in the car.
Inside the car they found 11 packages of suspected heroin.
Police said they seized about 12.65 kilograms of heroin, which is about 28 pounds.
Adorno was arrested and charged with possession of 1 kilogram of heroin, and possession of over 1 kilogram of heroin with intent to sell.
He was held on a $1 million bond.
Copyright 2016 WFSB (Meredith Corporation). All rights reserved.