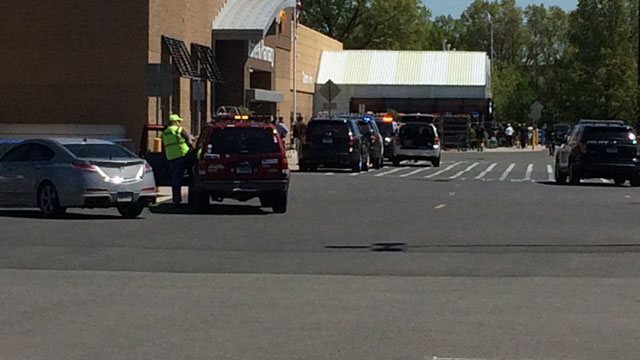 A suspect suspect slashed his throat at this Walmart in Manchester. (WFSB)
MANCHESTER, CT (WFSB) -
A shoplifting suspect slashed his throat after an attempted theft at a department store in Manchester on Wednesday afternoon, police said
Officers were called to a shoplifting at Walmart, which is located at 420 Buckland Hills Dr., around 1:30 p.m.
A 44-year-old man switched the tags on a vacuum cleaner and then, police said he attempted to purchase the item at a lower price.
While attempting the transaction, police said the store's security brought him into their office where they interviewed him.
However, while speaking with store's security, the man took out a knife of his pocket and "proceeded to slash his neck with the knife," police said.
The suspect was rushed to Hartford Hospital with what police called a "significant and potentially life-threatening injury." Police did not have an update on the man's condition.
Police are trying to notify the suspect's family, so they are not releasing the man's name at this time.
Copyright 2016 WFSB (Meredith Corporation). All rights reserved.