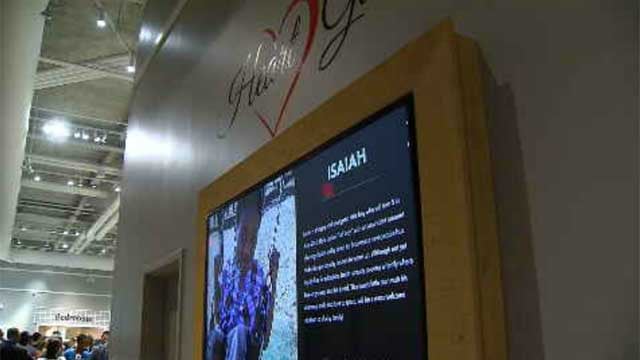 Jordan's Furniture launches 'gallery of children' to help raise awareness about adoption. (WFSB)
NEW HAVEN, CT (WFSB) -
In New Haven, the Department of Children and Families is teaming up with Jordan's Furniture.
The store on Sargent Drive will have a permanent gallery of children who are looking to be adopted.
Those who attended the event said spreading awareness about foster care is important.
"Being a foster kid has a negative connotations with our society. In movies, foster kids always seem to be bad, so people think 'oh they were raised in bad situations, they must be bad' and that's usually the furthest thing from the case," said Daniel Clark, who is being adopted.
May is National Foster Care Month and officials are hoping to raise awareness about being a foster parent in the state.
For more information, click here or call 888-KID-HERO.
Copyright 2016 WFSB (Meredith Corporation). All rights reserved.