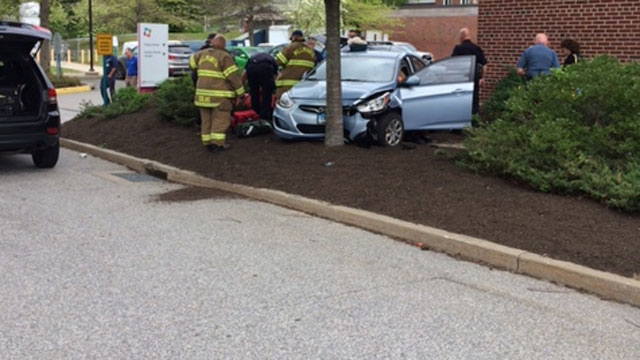 A woman was hit by a motor vehicle near Windham Hospital on Thursday morning.
WILLIMANTIC, CT (WFSB) -
A woman suffered non-life-threatening injuries after being hit by a car near Windham Hospital in Willimantic on Thursday morning.
An unidentified woman was struck in front of the emergency room around 10 a.m. After hitting the woman, the vehicle continued onward, hitting part of the building and then, crashing head-on into a tree.
The woman was taken to the Windham Hospital emergency room with a "significant leg injury." The driver told police that they were uninjured in the crash.
The cause of the crash remains under investigation. Police filed no charges against driver.
Anyone who saw the crash is asked to call the Willimantic Police Department at 860-465-3135.
Copyright 2016 WFSB (Meredith Corporation). All rights reserved.