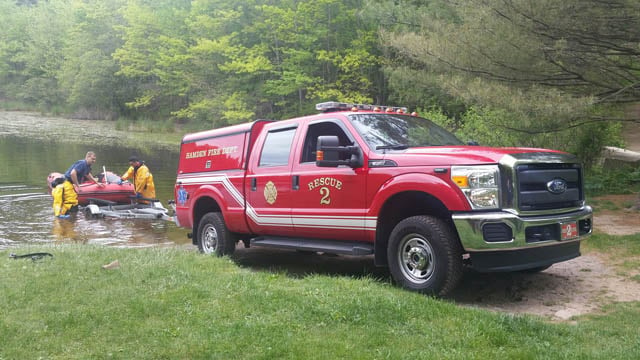 A search after a reported overturned kayak turned up nothing in Hamden Thursday morning. (Hamden Fire Dept. photo)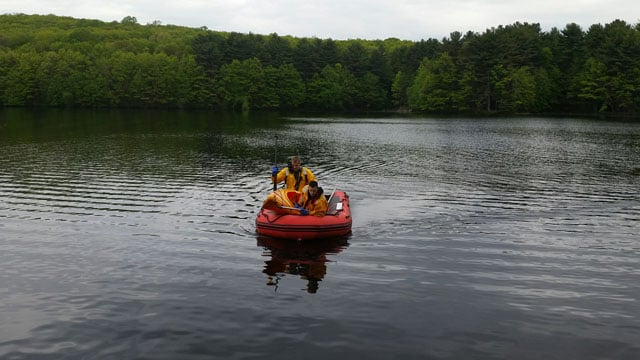 (Hamden Fire Dept. photo)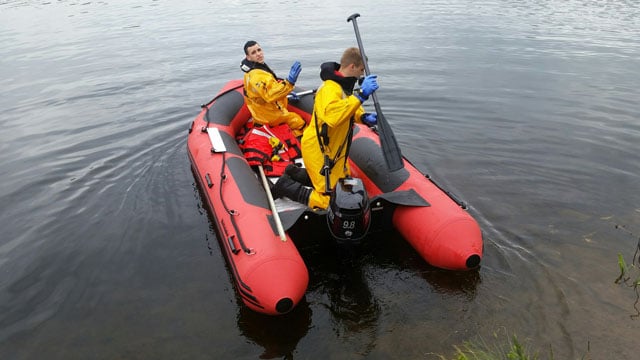 (Hamden Fire Dept. photo)
HAMDEN, CT (WFSB) -
A report of a capsized kayak in Hamden had first responders searching a lake Thursday morning.
However, firefighters said after a morning search that began around 8:30 a.m. at West Rock Ridge State Park, nothing was found.
Firefighters said a hiker noticed an overturned kayak in Lake Wintergreen near the western shore.
As of noon time, however, there were no reports of any missing persons.
Other hikers and boaters who had been in the area since early in the morning reported no unusual activity or anyone in distress.
Firefighters said they deployed a thermal imaging camera to help in the search.
They said Hamden police and officers with the Department of Energy and Environmental Protection searched nearby woods.
Emergency personnel cleared the scene shortly after 10 a.m.
Anyone with information is asked to contact the Hamden Police Department at 203-230-4000.
Copyright 2016 WFSB (Meredith Corporation). All rights reserved.