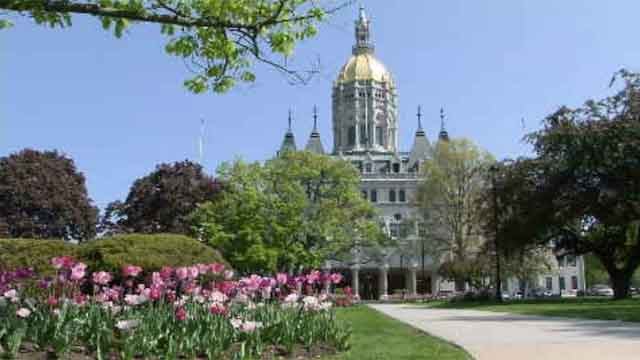 (WFSB photo)
HARTFORD, CT (WFSB) -
The layoffs at the state level continued on Thursday.
As of Thursday, a total of 680 layoff notices had been delivered to employees from several departments within the Executive Branch, including the Department of Children and Families and Department of Developmental Services.
There were 30 layoff notices that went out on Thursday to employees in the Department of Developmental Services, the Office of Governmental Accountability, the Department of Correction, and the Office of the Chief Medical Examiner.
The layoffs are expected to continue over time as part of the governor's plan to reduce the budget. Gov. Dannel Malloy said as many as 2,000 employees could be laid off.
There have been 239 layoffs from the Judicial Branch.
Layoff notices have been sent to the following departments:
DCF: 127
DDS: 113
DECD: 4
DMHAS: 76
DOC: 187
DSS: 78
MIL: 1
OCME: 1
OGA: 4
UCHC: 89
TOTAL: 680
In all, a total of 919 state employees have been laid off.
Copyright 2016 WFSB (Meredith Corporation). All rights reserved.