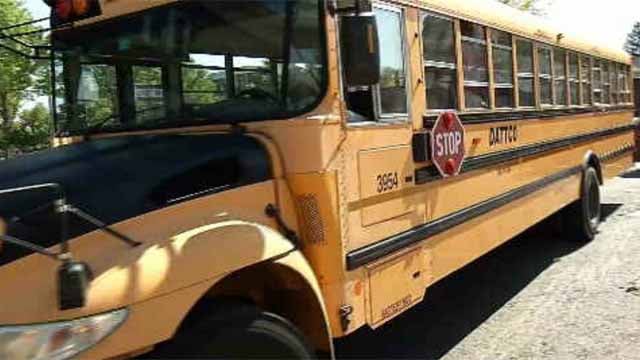 A union representing Hartford school bus drivers returns to the negotiating table with DATTCO on Friday. (WFSB file photo)
HARTFORD, CT (WFSB) -
After a one-day work stoppage on Tuesday, leaders of a union representing bus drivers in Hartford will be back negotiating with a bus company.
The CSEA/SEIU Local 2001 union has been negotiating with DATTCO for a new contract.
Drivers staged the work stoppage on Tuesday after an agreement was not reached.
The union said its drivers have been working without a contract since late August. The driver have been asking for better pay and more hours.
More than 2,100 kindergarten through eighth grade students were kept out of Hartford classrooms on Tuesday because they couldn't get a ride to school.
DATTCO said the union leadership sought to place their own needs above those of students and employees. It also insisted that it offers wages well above the industry average.
Both sides said they don't want to walk away from the table without an agreement. However, it's hard to gauge what concessions each side is willing to make.
Stay with Eyewitness News for more information as soon as it comes into our newsroom.
Copyright 2016 WFSB (Meredith Corporation). All rights reserved.