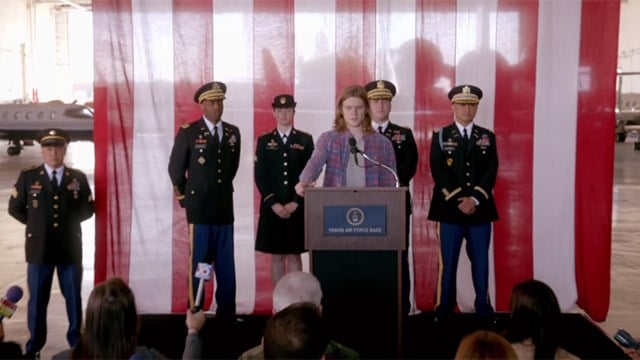 MacGyver returns to television on CBS this fall. (CBS photo)
(WFSB) -
One of the most savvy secret agents in television history is making his way back to prime time.
MacGyver hopes to light up the fall television line up on CBS and the internet is fairly excited.
This time, however, the show centers on how the hero came to be.
CBS posted a teaser to the show earlier this week and it garnered more than 124,000 views and was a trending topic on Facebook.
The tagline for the video said "A secret agent unlike any other, MacGyver escapes perilous situations with nothing but a paper clip, his trusty knife and his wit. A dynamic reimagining of the hit TV series, this action packed origin story follows a young hero as he undertakes missions to save lives and change the world. MacGyver stars Lucas Till and George Eads. Coming this Fall to CBS."
Viewers will be able to see the show on Channel 3.
Mobile users can check out the trailer here.
Copyright 2016 WFSB (Meredith Corporation). All rights reserved.