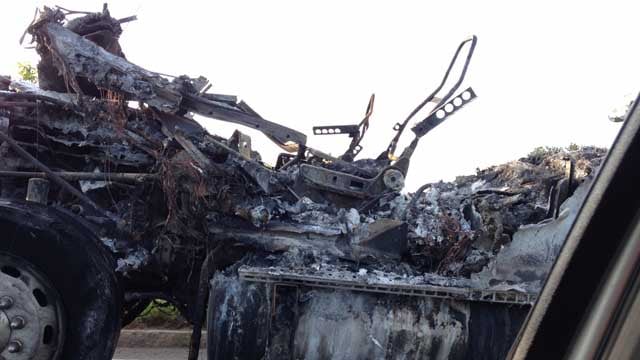 I-84 clears after being backed up for hours from truck fire (iwitness)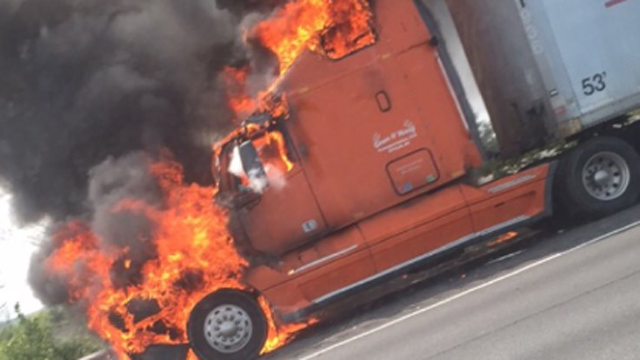 (@BobbyPilatti photo)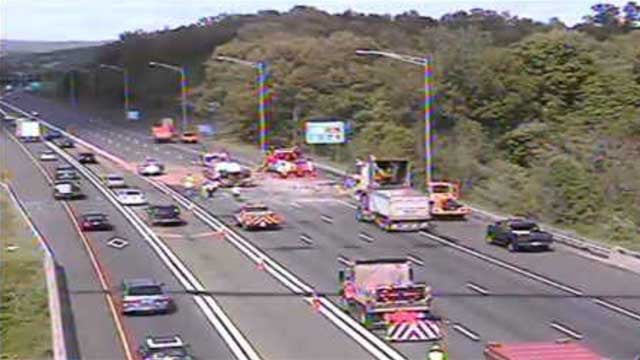 Traffic backed up for miles on Friday evening after a truck fire earlier in the day (CT DOT)
MANCHESTER, CT (WFSB) -
Interstate 84 east in Manchester was backed up for several hours on Friday because of truck fire that erupted late morning.
State police said closed lanes in the area exits 62 and 63 on Friday.
As of 7:15 p.m., all the lanes were reopened.
During rush hour on Friday afternoon, delays could be seen on I-84 east for miles as crews continued to clean up the mess.
The truck was traveling from Pennsylvania to Massachusetts when it had mechanical issues. The driver pulled over between exits 62 and 63, and seconds later the truck burst into flames.
Fighting the fire was difficult for crews because there were no hydrants in the area, so water had to be brought in by a tanker.
The truck was carrying pasta.
There were no injuries reported in the crash.
Copyright 2016 WFSB (Meredith Corporation). All rights reserved.