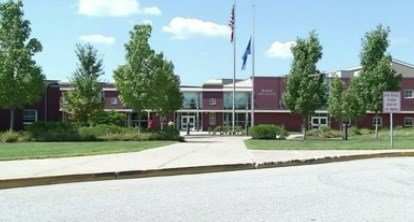 HEBRON, CT (WFSB) -
State Police are investigating a threat that was found on a bathroom wall at RHAM Middle School on Friday.
A note was sent out to parents on Friday afternoon that stated the messaged threatened to harm the school on Monday May 23.
The school is working with state police to provide maximum security to the school all day on Monday. This includes there being State and Hebron Police in the building throughout the entire day.
Superintendent Robert Siminski also stated in the note that the school has requested that state police provide bomb sniffing dogs to do a full sweep of the building before the start of school on Monday.
"While we are taking all of these precautions we will understand if you decide to keep your Middle School child home," Siminski said.
Official and police have not determined who wrote the message at this time.
Copyright 2016 WFSB (Meredith Corporation). All rights reserved.