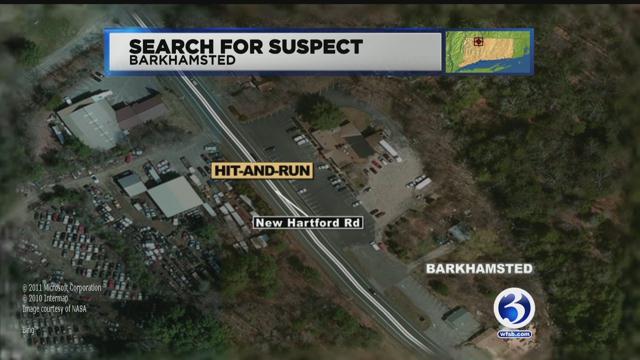 Zachary Dube died after a hit-and-run crash in Barkhamsted. (WFSB)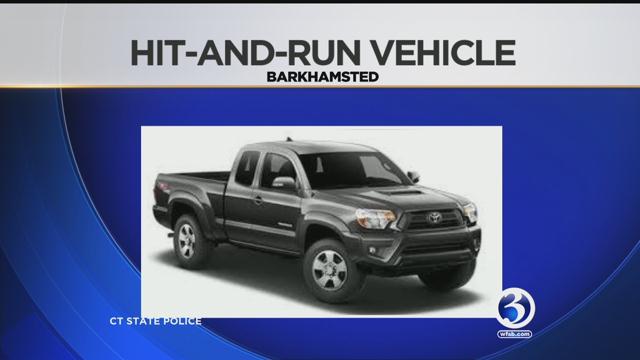 State Police are investigating a deadly hit-and-run crash involving magnetic gray Toyota Tacoma. (WFSB/CT State Police)
BARKHAMSTED, CT (WFSB) -
A 23-year-old man from New Hartford was killed after being hit by a pickup truck, which fled the scene, in Barkhamsted on Friday night. Connecticut State Police continue to search for the driver involved in the deadly hit-and-run crash.
Zachary Dube was pronounced dead at Hartford Hospital on Saturday night after police said he was struck by a magnetic gray Toyota Tacoma turning into the Log House Restaurant parking lot.
State police said Dube was on his dirt bike when the Tacoma hit him around 9 p.m. After the crash, police said the Tacoma pulled out of the parking lot and fled the scene. The Tacoma was last seen by two witnesses as it speed from the scene where it turned onto Route 318 in Barkhamsted.
When police arrived, they found Dube suffering from serious injuries. Dube was rushed to Charlotte Hungerford Hospital and then flown by Life Star helicopter to Hartford Hospital. Dube died at Hartford Hospital from injuries suffered in the crash just 8 p.m. on Saturday.
State police are looking for a gray 2012-2015 Toyota Tacoma with front bumper/passenger side damage.
Anyone with information into the identity of the driver or the location of the vehicle is asked to contact State Police Troop B at 860-626-1840 or text TIPS711 to 236748.
Copyright 2016 WFSB (Meredith Corporation). All rights reserved.