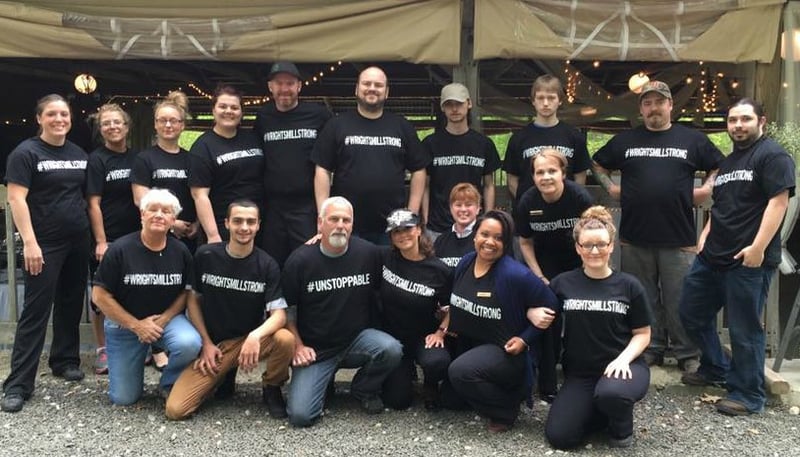 Wright's Mill Farm Open After Fire
HARTFORD, CT (WFSB) -
The owner and staff at Wright's Mill Farm in Canterbury hosted their first wedding days after a large fire swept through the kitchen and main lodge.
According to the owner, Curt DuBois the venue is now open and operating on Saturday. The team and staff are posed in pictures posted to the Facebook page smiling and joyful to be back in business. The crew are wearing black shirts with white writing that reads #WrightsMillStrong.
DuBois's shirt, unique from the others, reads #Unstoppable, as a sign of strength.
Crews battled a fire that broke out at Wrights Mill Farm on Wednesday evening. Fire dispatchers told Eyewitness News that two people were taken to the hospital with minor injuries.
Copyright 2016 WFSB (Meredith Corporation). All rights reserved.