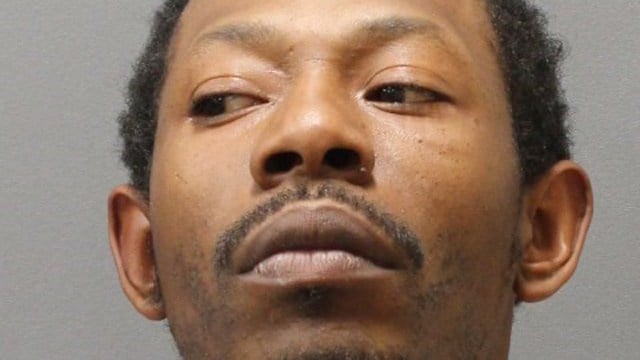 Anthony Mann. (Plainfield police photo)
PLAINFIELD, CT (WFSB) -
A man was arrested Sunday for shooting another man with what police described as a high-powered pellet handgun.
Anthony Mann, 31, of Plainfield, was involved in some kind of altercation with the 47-year-old victim at a home on South Pine Street just before 11 p.m.
Police said when they arrived, they found the victim with obvious head and arm injuries.
The victim was transported to William W. Backus Hospital for non-life-threatening injuries.
Police learned that Mann had fled the scene in a green Mercury Mountaineer.
The vehicle and gun were eventually located by officers, according to police.
Mann was charged with unlawful discharge of a firearm, second-degree assault with a firearm, breach of peace, criminal possession of a firearm and first-degree reckless endangerment.
He was being held on a $50,000 bond and scheduled to be arraigned in Danielson Superior Court Monday.
Police said Mann and the victim knew each other.
Copyright 2016 WFSB (Meredith Corporation). All rights reserved.