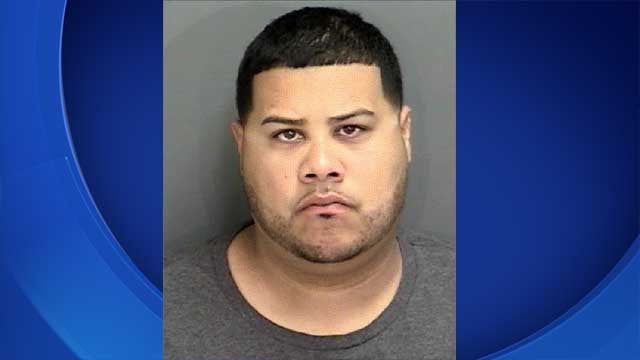 Jose Davila (CT State Police)
GROTON, CT (WFSB) -
Police seized more 100 grams of heroin from a business in Groton on Monday morning.
Members of the Regional Community Enhancement Task Force along with the Groton Town Police Department and the Federal Bureau of Investigation executed a search warrant at US Wholesalers, which is located at 114 South Rd., around 9:15 a.m.
During the investigation, police seized 142 grams of heroin including some that was prepackaged for sale. Police said they also seized cutting agents, packaging materials and scales as well as a .380 caliber pistol, which had the serial number obliterated.
Police also seized three campers, five cars including a Bentley luxury sedan, several commercial vehicles, multiple ATVs, motorcycles and six motor scooters.
Police arrested during 31-year-old Groton resident Jose Davila. He was charged with possession of over 1 ounce of heroin with intent to sell, possession of heroin with intent to sell, possession of heroin, criminal possession of a firearm and altering of a firearm's serial number.
Copyright 2016 WFSB (Meredith Corporation). All rights reserved.