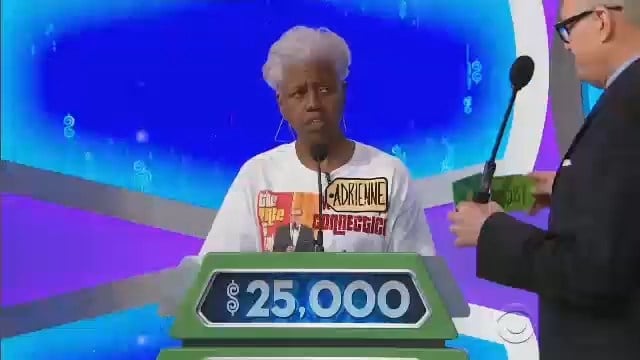 Adrianne Ward won the showcase showdown on the Price is Right in an episode that aired on Tuesday. (CBS photo)
HARTFORD, CT (WFSB) -
A mother from Hartford recently guessed the right price and took home some big prizes.
Adrianne Ward was a contestant on the Price is Right and her episode aired Tuesday morning right before Eyewitness News at Noon.
Ward's daughter contacted Eyewitness News last week to share the news.
Ward won the showcase showdown and picked up a Nissan Versa and an 11 day trip to Peru among other things.
Stay tuned to Eyewitness News for more from Ward starting tonight at 5 p.m.
Copyright 2016 WFSB (Meredith Corporation). All rights reserved.