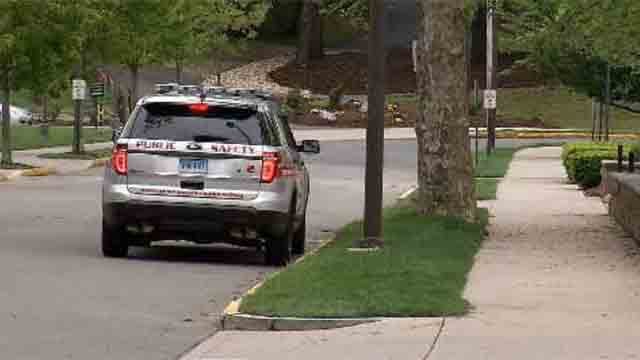 A man is facing charges after being accused of trying to grab women and kiss them on the Wesleyan University campus. (WFSB)
MIDDLETOWN, CT (WFSB) -
A man is facing charges after being accused of trying to grab women and kiss them on the Wesleyan University campus.
Police received a call at 12:40 a.m. regarding the incident.
The victim called and stayed on the phone with them, and police ended up arresting 29-year-old Alexander Blundon.
"If they did arrest him, that's good, that's really good," said Alex Kapphahn.
Police said Blundon was trying to kiss and grope women right near Wesleyan's student center.
Blundon is reportedly from Colorado, and was allegedly on drugs or was drunk at the time and had cocaine on him. He also reportedly tried fighting with officers.
A police officer did hurt his hand while making the arrest but is expected to be okay.
Blundon will be in court next month.
Copyright 2016 WFSB (Meredith Corporation). All rights reserved.