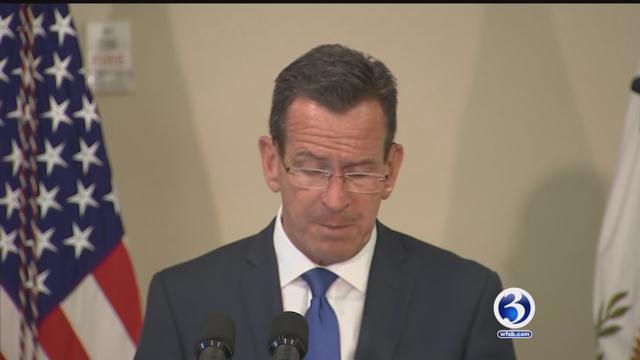 Gov. Dannel Malloy (WFSB)
HARTFORD, CT (WFSB) -
On Tuesday, Gov. Dannel Malloy was at The White House as the featured speaker on a panel about preventing gun and domestic violence.
Malloy has advocated for some of the nation's toughest gun laws in Connecticut.
On Tuesday he introduced Vice President Joseph Biden.
"This administration has strengthened the existing background check, given law enforcement officials more tools they need to respond to gun crimes, made schools safer and ensured they are prepared to respond to emergencies and improve access to mental health care as well," Malloy said.
Hartford Mayor Luke Bronin was also on hand.
Copyright 2016 WFSB (Meredith Corporation). All rights reserved.