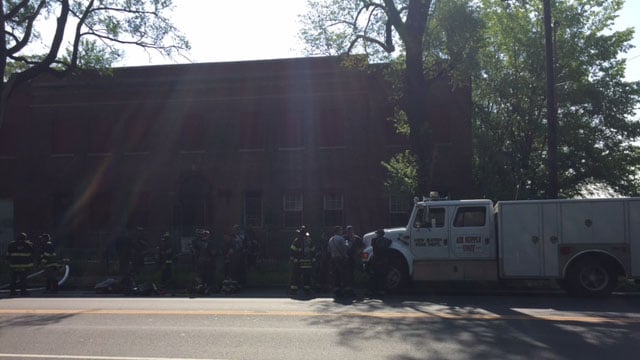 (WFSB photo)
NEW HAVEN, CT (WFSB) -
Crews performing demolition work on a building in New Haven had a fire to contend with Wednesday morning.
The fire broke out on State Street and was quickly brought under control.
Assistant Chief Matt Macarelli told Eyewitness News that the demo crews were using torches as part of a piece of equipment. He said that may have been the cause.
A firefighter was hurt, but Macarelli said it was unrelated to the fire.
The Department of Energy and Environmental Protection was also on the scene, according to Macarelli. He said there have been issues in the past with materials stored in the building.
State Street was closed, but has since reopened.
Copyright 2016 WFSB (Meredith Corporation). All rights reserved.