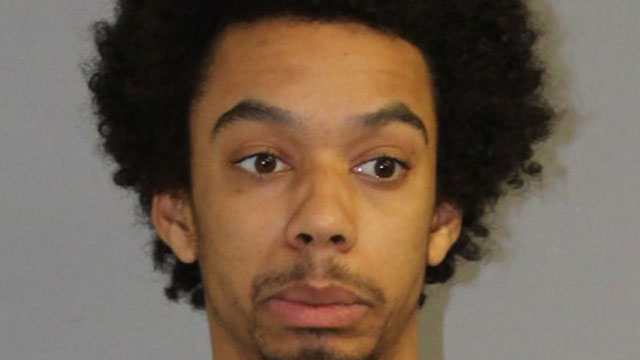 Tyler Ayotte-Pierce was charged with risk of injury. (CT State Police)
DANIELSON, CT (WFSB) -
A Danielson man was arrested after police said the child he was babysitting was seen wandering alone on Tuesday morning.
A postal worker spotted a two-year-old in a soiled diaper wandering near the intersection of Cottage Street and St. James Row around 10:30 a.m. The postal worker told police that there was no adult around and it was "misting cold rain."
Upon arrival, police located the postal worker and another adult woman with the child. Police said the two-year-old was "wet and shivering." The adults were keeping the child warm with a blanket.
Police said 23-year-old Tyler Ayotte-Pierce came running down the road. Ayotte-Pierce told police that he babysits the child and was the uncle.
Ayotte-Pierce told police that he was sleeping and was unaware that the child left the home.
Police said "based on the neglect" of the child, police charged Ayotte-Pierce with risk of injury to a minor.
The Department of Children and Families opened a separate investigation into the incident.
Ayotte-Pierce was held on a $5,000 bond. He is expected to be arraigned at Danielson Superior court on June 7.
Copyright 2016 WFSB (Meredith Corporation). All rights reserved.