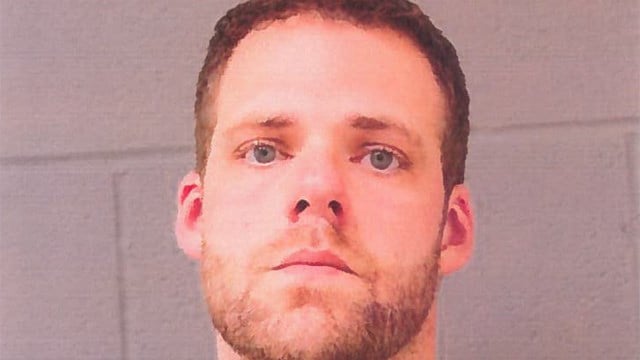 Christopher Braun. (Newtown police photo)
NEWTOWN, CT (WFSB) -
Police in Newtown said they arrested a man after he tried to burglarize a home.
They said they arrested 33-year-old Christopher Braun of Brookfield.
Police responded to Jacobs Lane just before 4:30 p.m.
They said the suspect had just left in a vehicle.
They spotted it on South Main Street and were able to stop him.
Braun was transported to their headquarters where he was charged with third-degree burglary, second-degree criminal mischief, conspiracy to commit third-degree larceny, possession of drug paraphernalia and criminal trespass.
He was transferred to the custody of the State of Connecticut Parole Department and given a court date of Thursday.
Copyright 2016 WFSB (Meredith Corporation). All rights reserved.