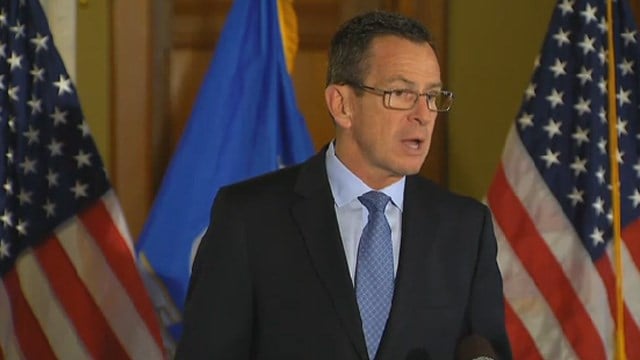 Gov. Dannel Malloy (WFSB file photo)
HARTFORD, CT (WFSB) -
Governor Malloy has signed a bill that aims to combat opioid addiction.
The bill will prohibit the initial prescription of opioids for longer than a week.
For patients who are minors, prescribers must also discuss the drug's risks.
A longer prescription will be allowed if the patient has battled acute and chronic pain.
"Our nation is facing a prescription painkiller and heroin overdose epidemic. Connecticut is not immune. That's why this bill builds upon our past efforts that we have made to prevent drug abuse and addition, to educate the public about the dangers of prescription drug misuse, and to save the lives of those who suffer from addiction. These are critical steps forward," said Malloy.
There has recently been a rising number of opioid addicts and addiction related deaths in the state.
"This year we heard far too many tragic stories about people being prescribed opioid painkillers and then finding themselves developing a crippling addiction. This legislation takes the right steps toward curbing that trend and giving our state the tools to fight back," said Senator Terry Gerratana, who is co-chair of the Public Health Committee.
Malloy also announced a partnership with the Yale School of Medicine to create a three year strategy based on data on opioid addiction and overdoses in the state.