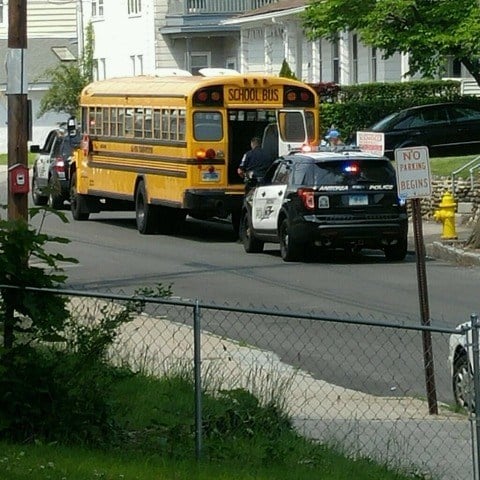 ANSONIA, CT (WFSB) -
Ansonia police said a school bus was shot at Friday afternoon.
They said two windows were damaged by a pellet or BB gun while the bus was driving on North State Street.
The bus was driving toward the intersection of State Street around 2 p.m. when the shooting occurred.
Police said the bus stopped shortly after near Crowley Street and the children were loaded off the bus and put onto a seperate bus.
They were then dropped off at their homes.
Officers said they canvassed the area but could not find a suspect.
Anyone with information is urged to contact Ansonia police.
Copyright 2016 WFSB (Meredith Corporation). All rights reserved.