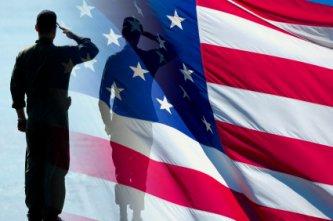 Torrington Parade
TORRINGTON, CT (WFSB) -
Many cities and towns have been erring on the side of caution and canceling Memorial Day parades and ceremonies in the event that thunderstorms could come through the state on Memorial Day.
But, for Veteran and Torrington Memorial Day Parade Organizer, Bob Hunter, a little rain never hurt.
"The bulk of us veterans believe that being wet for a couple of hours is small change in comparison to what these people gave up for their country," said Hunter.
Hunter, a veteran who served in Lebanon the early 1980s, organized the parade in Torrington for 8 years and not once has had to cancel.
"I started to pay more attention to how important it was to exhibit the reverence for these holidays and Torrington is such a patriotic town," said Hunter. "It rubs off on you whether you want it to or not."
The parade in Torrington will resume unless lightning warrants a threat. Hunter strongly believes that holidays that provoke remembrance should not be able to fly under the radar.
"It leaves it incumbent on the veterans to make sure people are aware of what happened, make sure people don't forget what happened and if you can't learn from the past, you are doomed to repeat it."