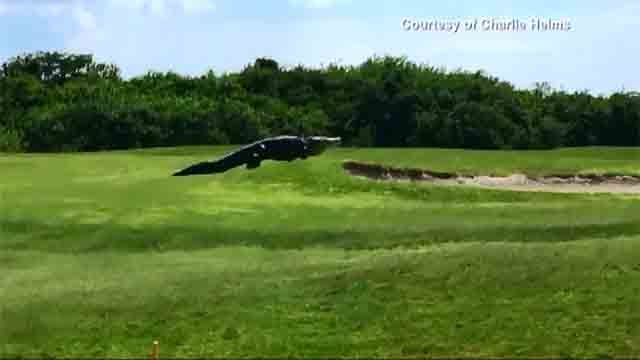 (Charlie Helms)
(CNN) -
Golfers have to watch for water hazards while hitting the links, but giant alligators aren't usually a problem.
A massive alligator was caught on camera walking across a golf course, and the video is going viral.
The gator was seen at the Buffalo Creek Golf Course in Palmetto, Fl.
It is unclear just how large the alligator was.
© 2016 Cable News Network. Turner Broadcasting System, Inc. All Rights Reserved.