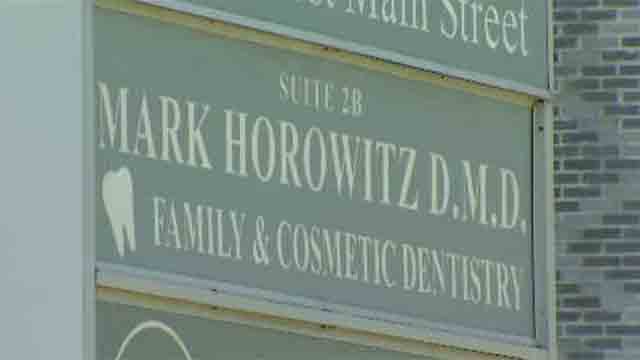 Mark Horowitz had his license suspended after police said he threatened a cable worker with a stun gun. (WFSB)
WATERBURY, CT (WFSB) -
A Waterbury dentist had his license suspended after police said he threatened a cable worker with a stun gun.
Mark Horowitz, 57, has been under investigation since the alleged incident last September.
Police said there was a dispute at his home in Cheshire with a Cox Cable employee.
It is unclear how the dispute began, but Horowitz was charged with threatening and disorderly conduct.
He is expected to appear in court next month.
Copyright 2016 WFSB (Meredith Corporation). All rights reserved.