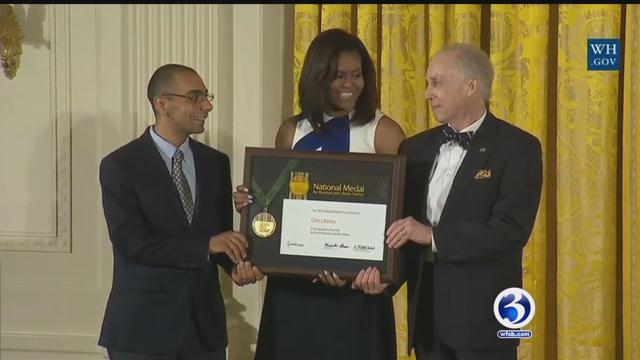 Otis Library honored in Washington D.C.
WASHINGTON, D.C. (WFSB) -
The Otis Library was one of ten libraries honored at the white house on Wednesday morning.
First Lady Michelle Obama was also on hand for the special ceremony, which was held to recognize libraries and museum for their hard work.
"Day after day, year after year, our nations libraries are here for our communities," Obama said. "And at the end of the day, you all don't measure your impact by the number of books on your shelves or the pieces in your exhibits, but by the young people you inspire, the lives you transform."
All the groups honored on Wednesday received the 2016 national Medal for Museum and Library Service, which is the highest award given to museums and libraries for service to the community.
Copyright 2016 WFSB (Meredith Corporation). All rights reserved.