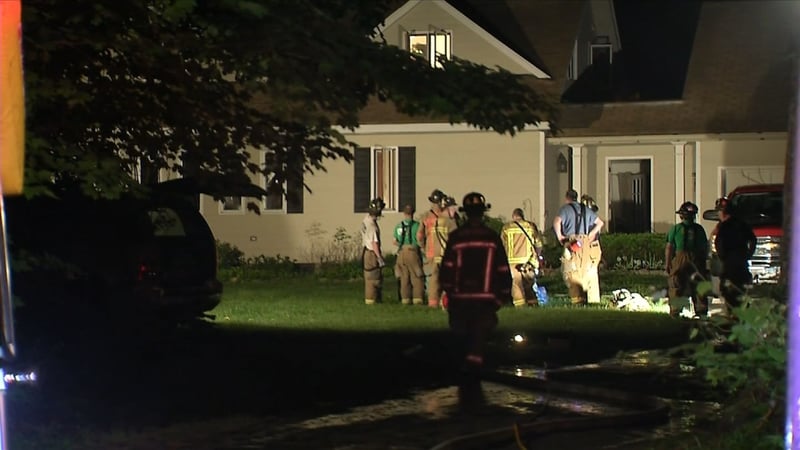 (WFSB photo)
SIMSBURY, CT (WFSB) -
An attic fire forced two people from their Simsbury home early Thursday morning.
According to officials, the fire began just after 2 a.m. in the attic at 322 Bushy Hill Rd. Two residents reported smelling smoke and were able to get out of the house.
Firefighters said they quickly responded.
"I would say within 15 minutes, the fire was knocked down and pretty much under control," said Chief Jim Baldis, Simsbury Fire Department. "It's just picking up any hot spots."
A section of Bushy Hill Road was shut down for about 2 hours as firefighters used a nearby hydrant to extinguish the flames. A tanker was also called in as well as firefighters from Avon.
The road has since reopened.
While Simsbury's fire marshal investigates the cause, the people living in the home were said to be staying elsewhere.
Copyright 2016 WFSB (Meredith Corporation). All rights reserved.