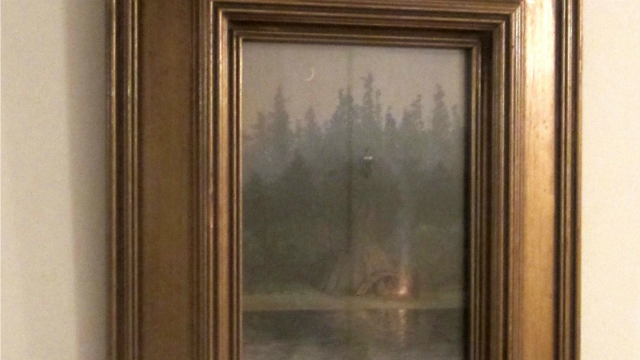 A painting by famous artist Henry Farny was recovered after it was stolen in Suffield last month. (Suffield PD)
SUFFIELD, CT (AP) -
Suffield police said Thursday they have recovered a stolen historical painting.
The $25,000 painting was taken from the owner's residential home late last month.
The artwork was an original oil painting by the famous artist Henry Farny.
Farny was best known for his paintings of the Westward Expansion.
Police said the painting has great sentimental value to the owner, whose name they did not release.
They said the owner will not press charges against the burglar.
Police did not comment on where the stolen painting was found.
Copyright 2016 WFSB (Meredith Corporation). All rights reserved.