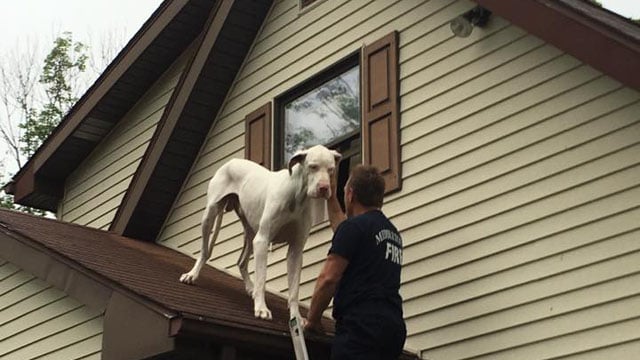 (Middletown Professional Firefighters Local 1073 photo)
A dog went barking up the wrong house on Friday.
Firefighters in Middletown were called to a home on Hendley Street around 7:30 a.m.
They said what appeared to be a Great Dane was trapped on top of the home's overhang.
Firefighters said the dog got up there through a window. It somehow was able to push through a screen.
Neighbors told firefighters that they heard the dog barking, which is what led them to call for help.
Firefighter Mike Souza said he was able to help it get back inside.
No injuries were reported.
Copyright 2016 WFSB (Meredith Corporation). All rights reserved.