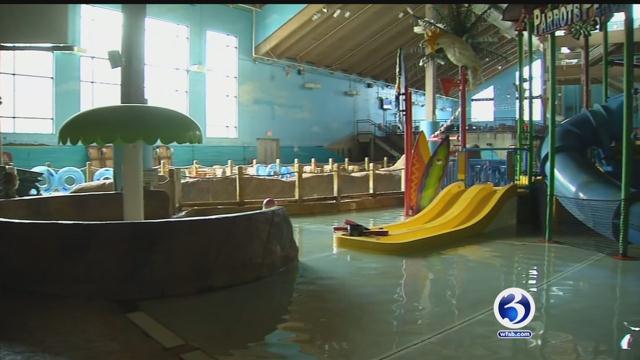 Coco Key's Liquidation Sale
WATERBURY, CT (WFSB) -
Business owners at the Coco Key Water Resort in Waterbury closed its doors for good on May 1st after owners said it became too stressful to keep afloat.
The owners began liquidating their assets with a huge sale Friday afternoon selling televisions, pots, pans, even down to the sign on the bathroom door.
Owner, Nicole Schlicher, said "the building is being demolished -- all of the furniture in the guest rooms. We are even selling the complete waterpark."
The waterpark itself is the most expensive item on the list at $250,000, while the cheapest is a pair of salt and pepper shakers at 50 cents.
Shopper Danny Malchman picked up a few things at the liquidation sale for his wife's new restaurant.
The sale will run for the next 45 days, or until everything is sold. Coco Key is located 3580 East Main St. in Waterbury, CT.
Copyright 2016 WFSB (Meredith Corporation). All rights reserved.