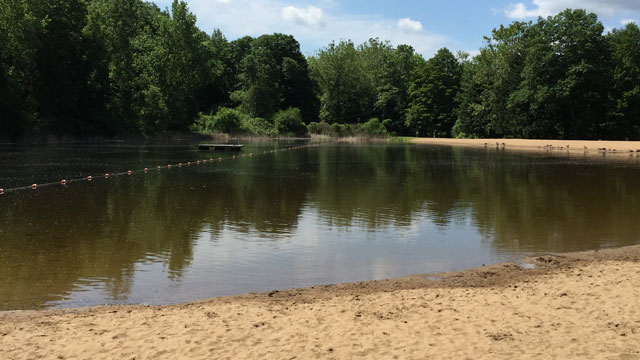 Wadsworth Falls State Park is one of the swimming areas closed on Tuesday due to high levels of bacteria. (WFSB)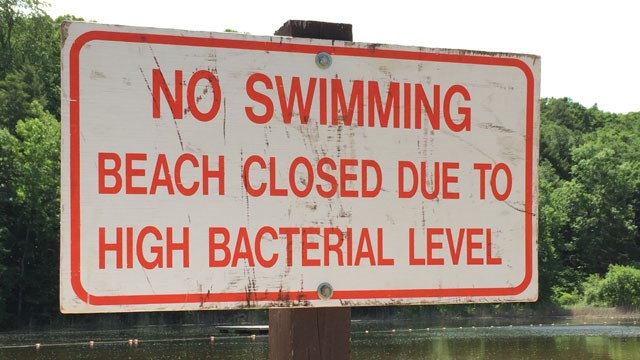 DEEP officials posted signs at Wadsworth Falls State Park on Tuesday. (WFSB)
(WFSB) -
Five state park beaches were closed Tuesday because of high levels of bacteria.
The Department of Energy and Environmental Protection said the following swimming areas were off limits:
Chatfield Hollow in Killingworth
Indian Well in Shelton
Kettletown in Southbury
Wadsworth Falls in Middlefield
Wharton Brook in Wallingford
DEEP said the closures were the result of stormwater runoff from Sunday's heavy rains. Bacteria levels were elevated at the inland beaches.
The five beaches will be retested on Tuesday to see if levels have returned to acceptable levels.
Copyright 2016 WFSB (Meredith Corporation). All rights reserved.