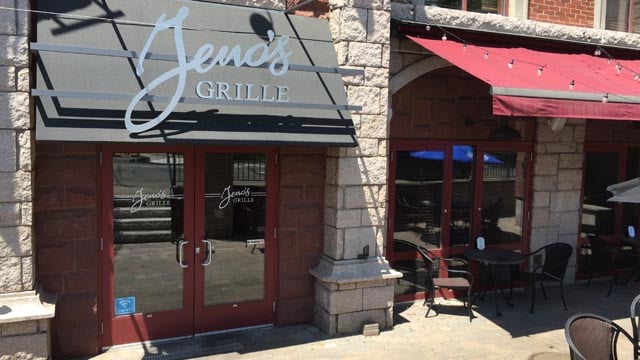 Geno's Grill in Southington. (WFSB photo)
SOUTHINGTON, CT (WFSB) -
Police said a loaded handgun was found in the female restroom of a Southington restaurant.
Officers said the .380 caliber gun was discovered by an employee of Geno's Grille on Main Street.
The discovery was made on Saturday.
Police said they seized the weapon and traced it back to 77-year-old Carmillia Kimmel.
Kimmel told police that she became ill at the restaurant and went to the restroom. While in there, she put the gun on a paper dispenser so it would not fall on the floor.
However, Kimmel said she left the restroom and restaurant to get some fresh air. She ended up going home and forgot about the gun.
Kimmel has a valid pistol permit, according to police. She has been cooperative throughout the investigation.
Police said they issued her a misdemeanor summons for second-degree reckless endangerment.
Kimmel was released on a $5,000 non-surety bond.
She was given a court date of June 14 in Bristol.
Copyright 2016 WFSB (Meredith Corporation). All rights reserved.