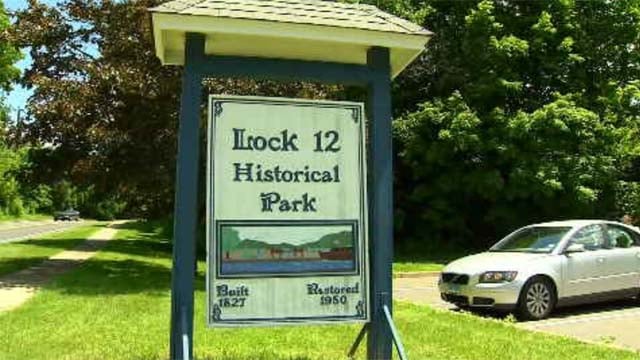 A woman told police she was assaulted while on a popular Cheshire trail recently. (WFSB)
CHESHIRE, CT (WFSB) -
Police are investigating after a woman said she was grabbed inappropriately while jogging on a popular trail in Cheshire last week.
An unidentified 41-year-old woman told police that a man riding a bicycle "grabbed her on the buttocks in an aggressive manner" while she was on the Linear Trail on June 2. The incident took place near North Brooksvale Road around 4:45 p.m.
"She was approached from behind by a man on a bike, who pulled up next to her and basically groped her," Cheshire Police Chief Neil Dryfe said. "[He] grabbed her on the buttocks before staying on his bicycle and kept riding."
The woman told police that she was able to get to an officer on patrol in the Lock 12 Historical Park. Another officer on bicycle searched the trail, however the suspect was not located on that evening.
Police said the suspect is believed to be between the ages of 16 to 18 and was wearing shorts and a white T-shirt at the time of the assault.
Dryfe said the suspect could face some very serious charges, if caught.
"It's a sexual assault in the fourth degree," Dryfe said. "It's a very serious matter."
Dryfe told Eyewitness News they haven't heard of any other incidents such as the one on June 2. But, if anyone has any information or had it happen to them, they are asked to call the Cheshire Police Department at 203-271-5500.
Copyright 2016 WFSB (Meredith Corporation). All rights reserved.