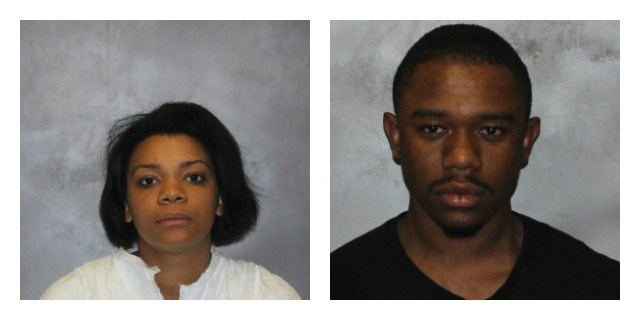 Ysaan Frazier and Danielle Jordan Perkins were both charged with breach of peace. (West Haven Police Department)
WEST HAVEN, CT (WFSB) -
Two people were arrested after a bottle was thrown at officers while they were trying to break up a large party in West Haven on Saturday night.
Police received "numerous calls" about a "loud party" at 12 Westfield St. around 11:45 p.m. Upon arrival, officers said they found about 200 people along the lower blocks of Westfield Street.
After clearing the street, officers found 20 to 30 people in the yard. Police said there was also "loud music coming from within the house and several people hanging off a second floor porch yelling at the officers."
Police said a large glass bottle was thrown at officers. It is unclear if any were hit by the bottle.
Police charged 22-year-old Ysaan Frazier, of New Haven, and 20-year-old Danielle Jordan Perkins, of West Haven, were both charged with breach of peace. Perkins was charged with interfering with police.
Copyright 2016 WFSB (Meredith Corporation). All rights reserved.